Last week we celebrated the fifth night of Chanukah with about 300 members of our OJCS family.  It was a beautiful celebration of the holiday and a big thank you to our amazing Shinshinim, Liam and Inbar, with direction from Morah Ruthie for organizing the celebration. With every grade contributing to the retelling of the Chanukah story via News Flashes, videos, plays, songs, dances and more, the evening was a huge success.  Events like our Family Chanukah Night are special occasions when all of our students, faculty, administration, and faculty come together to celebrate.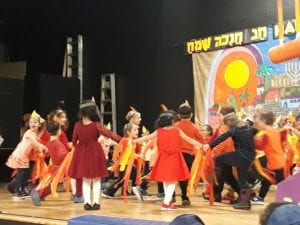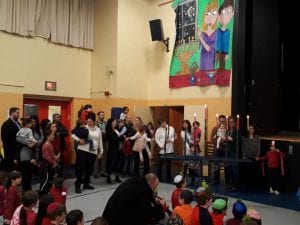 We look forward to celebrating many more happy occasions together!
Check out the weekly Hadashot newsletter or our school Twitter and Facebook pages for more pictures and news about the amazing happenings at OJCS!