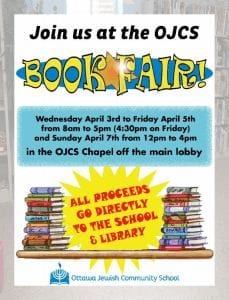 The OJCS Book Fair continues! Thank you to all the parents, students, and community members that have come to visit our book fair.
It's not too late to get your books! Come visit the fair today from 8:00-4:30pm and then on Sunday from 12:00-4:00pm.
The teachers are 'beaming for books' and are receiving many of the books from their classroom 'wish lists'. Thank you! Toda raba! Merci!