Student Blogger
So let's talk Ruach week, it was AMAZING!
But to be honest my favorite day was "80s Day" 
and our OJCS staff understood the assignment of 80s Day. let's take a look at some of their Spectacular outfits!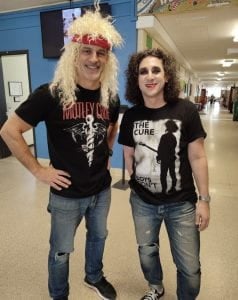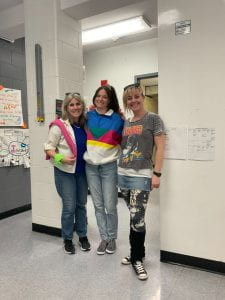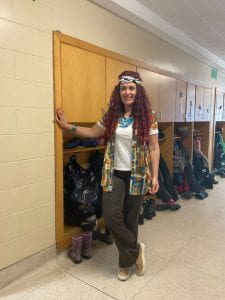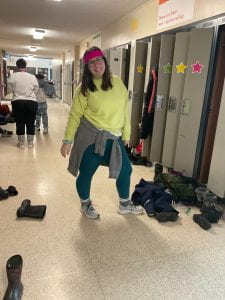 And this is the closure of another amazing Ruach week!
Thank you so much to all the teachers who participated.
Have a good day!
Hi everyone! Welcome to a new series of posts called the Shabbat Newsletter! Noa Aptowitzer, our Knesset's Jewish Life Representative has created a wonderful Shabbat Newsletter with activities and information for you to enjoy!
Comment below and let us know what you'd love to see in next week's newsletter!
Written by Sasha Peters
As a student at OJCS, I sometimes wonder what it's like to see a day in a life as a different student. I can't do that, so I figured I'll let all the readers of the OJCS student life blog, get a bit of insight into the day of a life as an OJCS student! 
"DING DONG" the school bell rings at 8:30 AM. I'm tired, but excited to see my friends. I have 15 minutes to get settled in before my first class starts, English. Miss Mender, my English teacher, told us that we were reading a short story today entitled "Lamb to the slaughter". It looks like it was going to be a long day. 
After that, I had math with Mr. Ray, Judaics with Morah Corinne and finally prayers with Dr. Mitzmacher. But most importantly snacks, because it's always a great time to socialize with my class. 
After a 20 minute break I went down to the maker space for science with Mr. Ray again. I love the maker space because it's such a great learning space for creative ideas. After a good time learning about cells, I went back upstairs for Jewish studies with Mr. Wash. He always makes the class super enjoyable with his great jokes! Finally, I went to the gym with Mr. C. I love his class so much because they're creative and always know how to make us have a great time! 
Then we had lunch. A nice long break so that we can get our heads out of the books. After I ate my lunch, I went down to basketball practice in the gym with Mr. C again. We did some fun drills so that we can improve! I can't wait for the tournament!! 
For the last three classes of the day, I had French and social studies with Madame Wanda who always makes our class a blast, and Hebrew with Morah Ruthie who loves to teach our awesome class!
Finally, it was time to pack up. I had a great day with all my awesome teachers and friends. Now, you don't have to wonder what it's like to be an OJCS student!…by the way it's pretty awesome!